Welcome to Empty Movement: the Utena fandom's worst kept secret! We still update an actual, real, website, of the kind that existed before social media! Wow! Take a look at what's new below, or just browse around and see what you find!
This website is officially twenty years old, and still going strong. Thank you so much to the many, many contributors and supporters we've had over the years, you've made insane amounts of content possible and it has been our absolute pleasure to do our best bringing it to you. Come! Join us! If we can't take you to the world you desire, we can at least take you to a pretty massive archive of Utena content.
Check us out on social media, where the most current Utena news (I know, who would have thought??) and freshest Utena content: translation projects, artwork, creator tidbits, and most importantly, complete trash and shitpost memes can be found. We are most active on Twitter and Discord. And if you want to support us, we have some great custom merchandise you can get
here
, or support us on
Patreon
!
---
Twitter is our main social media account, with the most up-to-date news, content, and resources.
We are currently invite only, so ask emptymovement(at)gmail.com! It's a vibrant, wonderful community and we'd love to share it.
The center of the Utena fandom for almost a decade, the Empty Movement forums are now a static archive. Tons of resources and content can be found here.
June 29, 2022
OH MY GOD. WE ARE DOING SO MUCH. THERE IS SO MUCH HAPPENING RIGHT NOW. This is absolutely not even remotely exhaustive and tons more is coming, but lemme at least let y'all hit up this MASSIVE NEW PILE OF DOUJINSHI I deffo didn't just scan to sell because I'm broke! Anyway, here's the list, enjoy, stay tuned, and to be honest, keep up with us on
Twitter
to get the latest. There are Dollfies. There are streams. There is new merch, in the new merch store, ON OUR NEW DOMAIN. Yep. We're expanding.
In the meantime, I had need to scan a ton of doujinshi. Your gain! Check out what's new: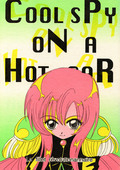 Cool Spy on a Hot Car
by Shirogane-tei

Don't worry, there's not as much Akio as it implies by the name.
---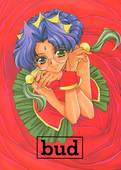 bud
by Tsubuan Doumei

NOTE: There's some sexual content in this, namely Anthy getting down in brief.
---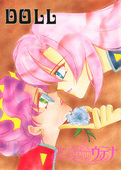 Doll
by Motoy Ohinata

A short sweet one with less Utena and Anthy than the cover suggested.
---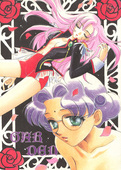 Garden
by Milk Morinaga

This is only the missing scans of a story that also appears in
One Two Three
. Note there's some nudity and non-explicit sexual imagery in both. Thanks salliedrazzi!
---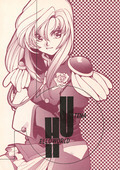 Hello World
by Hello World

Brief but fun and beautiful. This group does some beautiful and unique artwork.
---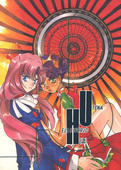 Hello World 2
by Hello World

More of the same is good when it's pretty!
---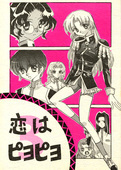 Love Is Piyopiyo 3
by Piyopiyo

This one is a physically tiny volume, but packs lots of Black Rose adorable flavor.
---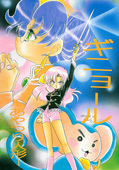 Marionette Guignol
by Blank Alliance

Another gift by cscratch, this one is a cute little TouSai as kids chibi party.
---
Pleasure
by Ohtori Gakuen Posing Club

lmao don't bother, it's actually a fanfic, but I'm a completionist and also...we should do this??
---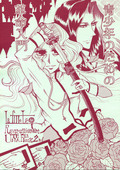 Saionji Unrequited Love Book
by Chain Gang

The biggest TouSai fan on earth has made like 4389567348756 of these. They're *amazing.* Slightly horny, nothing too bad here.
---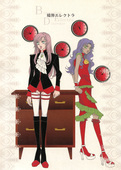 Borderline Electra Disorder
by Anatomic Angel

Beautiful Utena and Anthy trash as always delivered by these amazing artists, jfc it's not fair.
---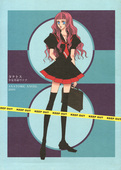 Thanatos
by Anatomic Angel

Yep, still owns.
---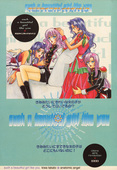 such a beautiful girl like you
by Anatomic Angel

The chunk missing from this volume is included in
Chaleur
, another of theirs that I've scanned. What's here is more gorgeous Utena and Anthy trash.
---
That's 'ALL' for now, if only because I don't have the spoons to compile everything else right now. Go eat! :D Translation content on a HUGE scale incoming.
March 13, 2021
- UPDATE TIME. As usual this is mostly content that I have already posted and circulated across social media, but this is the official update holding it all together. There have been huge changes behind the scenes, including some potentially new and curious content surfacing, and like....studies. I'm in fucking research because of this website. What. Ahem. Anyway, in the absence (thankfully) of another musical during COVID, we've got a TON of varied new stuff to chew on thanks to uh, me, and also the amazing work of folks like Nagumo and Ayu Ohseki who keep me busy in the best way!! To the list!!
-
Utena? (Oh My!) UTENA
Newtype November 1997 magazine supplement has been added to
From the Mouths of Babes
as well as the gallery for browsing! Why? Because Nagumo translated it! Check out this amazing piece of Utena history where the production team celebrates their efforts on the run up to the finale. Watch Enokido try to dodge big questions!!
- Gallery additions!
Translated content like the programs and magazines have started to get cross referenced between
the gallery
and the
creator site
so people fine them easier!
LITERALLY CUSTOM ARTWORK FOR ME FROM NAGAHAMA IT'S AKIO ODGVHGSDVIYSDV
AND
HE WAS GIVEN A COPY OF MY PLAYING CARDS AND BOX HOLY SHITTTT
The COMPLETE storyboards for episode 6, Nanami-sama, Take Care! This episode was produced as episode 8, but the Curry High Trip (which is now episode 8) fell behind schedule, so they aired this one first instead! I included Ikuhara's commentary from the remaster Nozomi disks in the directory for context.
Miki's
purchase privilege bromide from the second musical! Now I'm literally only missing one. The Saionji one. Blast.
Official Cosplay
images have been added to the gallery featuring Mizuki Yamamoto, Hiroki Nanami, and VampyBitMe!
- ANALYSIS TIME: Smash Genesis' essay
Patriarchy and Entrapment in 'Revolutionary Girl Utena'
examines the bugs in the programming that exist when a bunch of adult men try to make a feminism.
- MORE ANALYSIS: Jude Deluca's essay
'Revolutionary Girl Utena' and its Debt to Shinji Wada
, has been added to analysis! Pink haired disaster is a powerful gene in shoujo, it turns out.
- Nagumo's translation of the two Sega REAL Doll bonus CDs
as described in the Audiology section
is now live via YouTube, where I set the audio to game assets for a fun little way to take a ride through Utena getting constantly subtly dunked by Anthy, seriously these are amazing, do not miss these!
Utena's explores her uh, routine for princehood
, while
Anthy's is a very unsubtle letter answering dialogue. PRO. CLICKS.
- In
Audiology
:
Ikuhara and Saito's liner notes in OST 5, "Now, Engage Yourself to Me..."
have been translated by Feral Phoenix! - In
Audiology
: Ayu Ohseki translated the last track of
OST 7
, Revive! Infinite History etc, and
that work has been added to the side by side comparisons
!
- In the
Doujinshi Gallery
: Two new gorgeous doujinshi in the doujinshi gallery!
Anatomic Angel's Dolly
and
Dwarf Sunflower's La Periode Bleue
. Both are from my private collection and I was able to salvage both in scanning so they'll get sold later. :D
- In
Hosted History
: Chris Rain's
'The Satellite of Revolution'
and Kristine's
'La fille sans un prince'
are now live. (Actually they have been for a long time and I literally forgot to add them to the list, RIP.)
- In
Historia Arcana
, where I host untranslated materials:
Mizuki Yamamoto B-Side leaflet
I grabbed because it has a big cosplay of Utena! I also added the
Black Rose musical's raw files
, though these have been mostly translated and are in the gallery.
- Cross referenced a lot of the translated content across the gallery and Mouths of Babes so there are multiple paths to it. This will probably be an ongoing effort as I try to make sure people find everything easily across a site of literally thousands of pages.
- Fixed erroneous kanji titles in the lyric comparisons of Transparent Period of Adolescence in Audiology. Thanks Tumblr!
- Typo in lyric comparisons for Dwarf Star Ryugo in Audiology. Thanks Discord!
- Erroneous link in the References section of Analysis. Thanks for the find, desa!
September 30, 2020!!
THAT'S RIGHT WE ARE STILL ON. Check out a new PILE of amazing translation work by Nagumo, Ayu Ohseki, and coriolisky, as well as new analysis from Jane, and my usual eager attempts to reward the great work y'all do in this community with as much signal boosting as I can manage. :D A lot of behind the scenes maintenance stuff on my end as well. The Struggle Goes On!
FRIENDLY, OR NOT FRIENDLY REMINDER, EITHER WAY LISTEN: The three short stories that comprise Chiho Saito's 20th anniversary After the Revolution manga I'm happy to say are no longer hosted here, because they are getting a local release!!! This is great news, and I encourage you to to
vote with your wallet
and thank Viz for the food. It's available in print and digital.
On to the updates!
- Absolutely HUGE update in
Audiology of Utena
! Utena OST 13,
Alchemistic Girl: The Tale of the Rose & The Egg
, which came out last year, is now represented on my massive shrine to the soundtracks of Utena! The lyrics and album notes have been lovingly translated by
Ayu Ohseki
, who previously did amazing work translating Seazer's first 'image album' in the Utena canon, OST 7,
Revival of the Rose Egg SOFIA
. Alchemistic Girl is a sequel to OST 12,
Barbara Dwarf Star Child Apocalypse
, but is a huge auditory departure for Seazer as he uses single vocalists for this album versus his usual chorus. Guest singers include the actress Teiko, who performs as Sara in Ikuhara's 2019 Sarazanmai. Aside from Ayu Ohseki's AMAZING translation work, the usual Empty Movement standards are here: side by side translations and original text, complete album information, scans of the booklet, and coverage of the bonus disc. This took a while, folks. Didn't expect to have to be adding to this site.
-
Serial Revolutions Utena
! A new analysis essay by
Jane
, who previously contributed a wonderful discussion of
Utena, Sleeping Beauty, and Banana Yoshimoto
! This time we take a look at two anime that were often spoken of in the same breath back in the 90s! Utena and Serial Experiments Lain.
-
Spring '97's Revolutionary Announcement!
, a 10 page spread in Animage's May 1997 issue introduces us to the hot new TV series hitting the airwaves in Japan! This article was translated by Nagumo and edited into the magazine by me, because I just kinda like doing it this way.
- A mini-interview with Musical Utena's Utena, Ami Noujo, was published in HMV Magazine before the first Musical Utena ~ Bud of the White Rose played.
This interview
was kindly translated by Nagumo and edited into the magazine by me.
- In 2018, the Utena manga was featured on a bizarre late night variety show.
An interview with the actress involved
, Mizuki Yamamoto, was published around the same time and has been translated by Nagumo, and set in the magazine pages by me!
- Nagumo translated the character design sketches published in the most recent Japanese release of the Utena manga. That work has been added to the images in the gallery: Page
one
,
two
,
three
, and
four
.
-
coriolisky
's episode summaries from the liner notes on the laser discs
now include episodes 17-19
!.
- Replaced items in gallery: Anthy taking her glasses off in
episode 14
, then in
episode 39
.
- The gallery and doujinshi galleries had to be migrated to newer versions of the gallery3 code, so extensive behind the scenes cleaning just to have it look the same boy I hate that!!
- Corrected several mistaken links and accidental errors in
Audiology
, including the wrong Japanese text of the liner notes in
OST 6
. It's a gigantic site, give me a break. I also streamlined the miscellaneous content categories and did general spring cleaning of it.
The content on Empty Movement belongs to Giovanna Spadaro and Yasha (who will remain otherwise nameless). Images and media scanned, ripped, and altered by us. Shoujo Kakumei Utena (Revolutionary Girl Utena) is © Kunihiko Ikuhara, Chiho Saito, Shogakukan and bePapas/TV Tokyo and/or their respective copyright holders. The US release of the Revolutionary Girl Utena series and movie is © Nozomi Entertainment, previously © Central Park Media, and the US release of the Utena manga is © VIZ . Don't sue us.